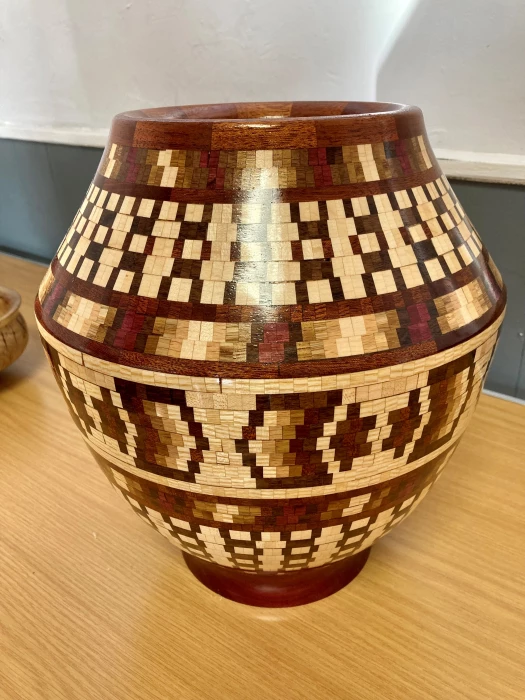 Another beautiful segmented vessel from Albert Cliff who has specialised in this type of work for many years.
A few years ago, Albert gave us an absorbing demo on how to make segmented items.
Unfortunately, July was the last visit to the club because of health reasons, but he'll continue to join us for IRDs.
We wish Albert all the best for the future.